Multi-Year Winner! I have been voted a Five Star Professional since 2005!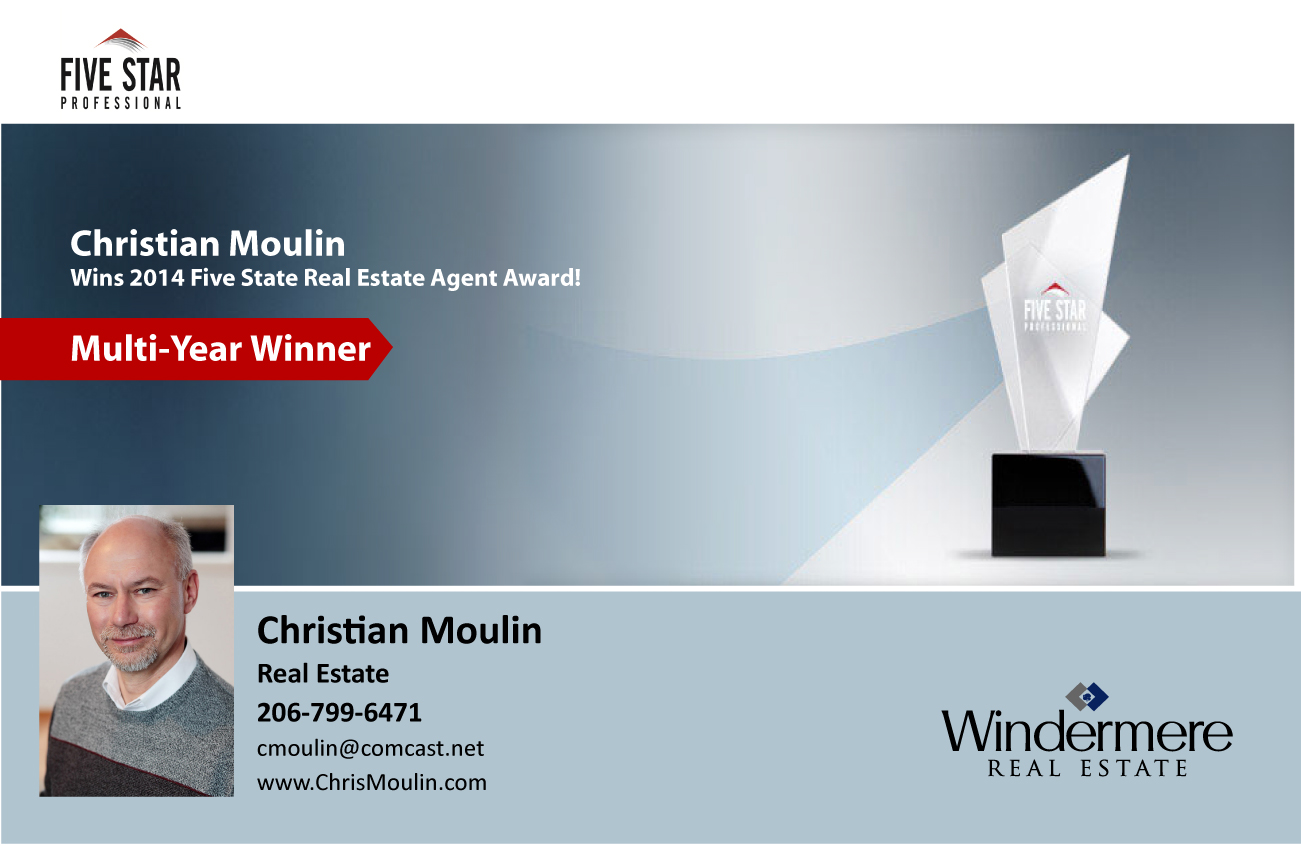 as seen in the December 2014 issue of Seattle Magazine
Five Star Professional conducts research to help consumers with the important decision of selecting a service professional. The Five Star award is presented to service professionals, such as wealth managers, mortgage professionals and real estate agents, in more than 45 markets in the U.S., and now in Canada. The Five Star award goes to service professionals who provide quality services to clients.
I am proud to have been recognized as a Realtor providing excellent customer service and satisfaction to my real estate clients.